Bullets from the 2013 Opener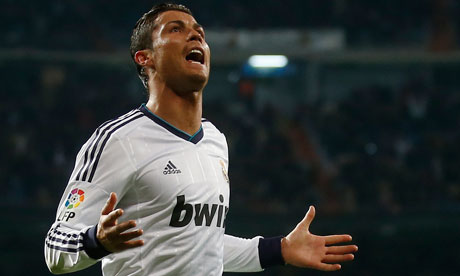 Mac Mac is still hung over from the visit back to his motherland so here's a quick summary of thoughts from me about last night's match against Real Sociedad.
Iker started on the bench again but most this time instead of freaking out about it, hid in the excuse that he is 'being reserved' for the midweek Copa del Rey. I don't really understand the who issue anymore so it would be best to see if this is more of a long term thing before coming to conclusions
I feel gutted for Adan, really gutted. The guy has spent more than a decade at the club and struggled working hard to reach the position that he is in today. Yet, nobody wants to see this as a reward for his performances. Because the negative story headlining Mourinho and Iker generates more buzz of course. A certain section of the crowd whistled at him and celebrated him getting sent off, how pitiful is that. Oh yeah, he got sent off too, poor guy, not much anyone else could have done. You will get your chances again Antonio, keep up the good work.
What is up with injuries and our squad? Pepe is out after surgery too and is most likely to be out until we face Man Utd. The defence we started with last night was Arbeloa, Carvalho, Varane, Essien. Yikes, that's not even optimal second choice. No wonder we conceded three.
What a great performance from Carvalho! I had almost forgotten he was still in the squad, and he came in out of seemingly nowhere delivering a pretty amazing performance, except for the mistake early on in the match. He even attacked several times from the left wing putting in a couple of dangerous runs and crosses.
Too bad for Callejon who had to unfortunately be sacrificed, but where does this leave Di Maria who I believe is losing his place to Callejon more often than he would like. Or is he being 'saved' too for the all important Copa del Rey match?
Great performance from our midfield engine. I thought Xabi and Khedira were at their usual best for the first time in seemingly ages. With the one man disadvantage they barely made it visible, Khedira in particular, was all over the park and even got himself a nifty little backheel goal. More of the goodness and consistency please.
Captain Cristiano made his armband debut in official matches as all of Iker, Ramos, Marcelo, Higuain, Pepe and Kaka weren't starting for a number of reasons. Not sure if it is just me, but that seemed to spur him on. Last night was one of Cristiano's best performances in the white shirt to my eyes. 10 against 11 is always going to be tough, especially when you have sacrificed an attacking player and hence the remaining ones assume more responsibility and Cristiano delivered wonderfully. Two really well taken goals are only the icing on the great performance which was the cake. He is now tied with the great Buitre in the all time goal scorers list for the club. Will he go all the way to the top? At the moment it looks like nothing is going to stop him.
How brilliant is it to have Pipita back? Well, at least it seems to have gotten Benzema going again. I thought Benz was excellent. It was wonderful how he managed to stay onside in the build up of the first goal. Back to Pipita, I am out of words to describe how happy I am to have him back in the squad. He barely looked like he had missed a beat. A very close chance that hit the post, and a couple of wonderful passes to Cristiano on the counter which almost ended in goals themselves, for someone who hasn't played in more than two months, is pretty great. The healthy competition should only make them both better.
Mourinho had some strong words to say about the match, the Adan-Iker-himself issue and everything else. I may not be the biggest Mourinho fan around, and sometimes think he steps the line, but what he said last night made a lot of sense. He also echoed many of our concerns that Adan isn't getting the respect he deserves as he is dragged into this muck. He also felt happy that the crowd whistled at him, but supported the team there after, claiming that, that is all he wants.
Messi has just been awarded the Ballon D'or. Congratulations to him, but really, chin up Cristiano, you really did your best and to all of us fans you will always have our awards if we had the power to give them. Enjoy your well deserved break next weekend while serving out your suspension.
I will end this on a happy note, as I want you all to feel as ecstatic as I did when I read this piece of news. Marcelo is back in training and practised with the team today. If he feels good over the week, he is expected to play next weekend at Mallorca.